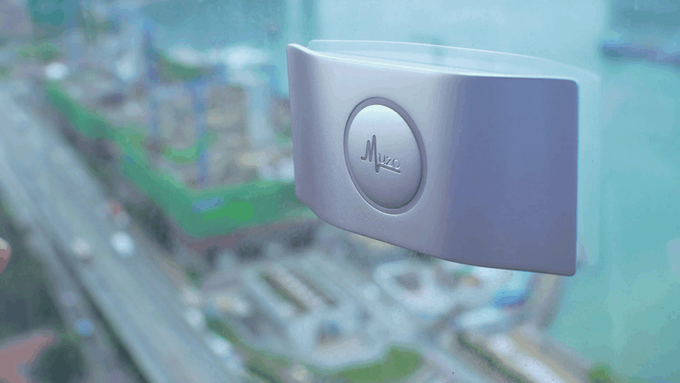 A US based company has recently released a new product that emits vibrations along with sound waves that allow you to not only play music but cancel other noises. In doing do so you can create your own personal space. They call this device Muzo.

How Does it Work?
This device allows the user to create a space free from the distractions of the world around them. This devised attaches to any flat surface and uses it as an amplifier to send out pulses that cancel out the incoming noise. It allows you to block out the noise of the outside world.
This device actually has three modes: Serenity, Sleep, and Secret. In Serenity mode it allows you to silence any loud noises coming from outside. In Sleep mode the device will not only block out obtrusive noises, but also play atmospheric noises to help you sleep. In Secret mode the device creates a quiet area around you were nobody outside of it can hear what you are saying. These three modes allow you to use the device the way that best suits your needs.
Where Can You Learn More About Muzo?
You can learn more by going to their Facebook page. They also had successful Kickstarter and Indiegogo campaigns
Comments and Opinions
I believe that this is an amazing device. There are so many times when my neighbours have been obscenely loud or there was construction on my street and I wished I could just turn down the volume on it. With Muzo anyone would be able to get the quiet that they desire while still living in an urban setting. Personally I think the Secret mode is an amazing idea. The ability to block out other conversations while masking your own would be an amazing tool to allow anyone to have private conversation. This looks like it could be an amazing product.
Please follow and like us: